Non-Lethal
Non-Lethal Weapon / Escalation of Force
The Maxa Beam is used to detect, deter, and disrupt at long ranges. The searchlight's powerful output and strobe immediately disorient and impair a target's vision, giving the operator time to determine intent, change the target's behavior and minimize the use of lethal force.
Learn more: Maxa Beam Escalation of Force Package

Search & Rescue
Search and Rescue
The Maxa Beam's long range, easily adjustable beam width and long battery run time make the searchlight an invaluable tool for SAR operations.
Learn more: Maxa Beam Search and Rescue Package

Perimeter Security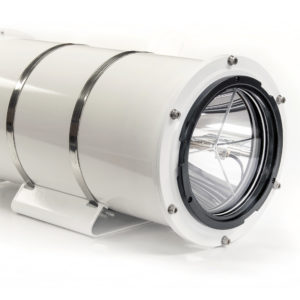 Perimeter Security
Remote-Controlled Maxa Beams are often integrated into computer-controlled sensor and camera systems to provide long range visible and infrared illumination.
Learn more: Remote-Controlled Maxa Beam Searchlights

Surveillance
Covert (Infrared) Surveillance
When used with an IR filter, the Maxa Beam provides illumination that is invisible to the naked eye. IR illumination enhances the clarity and range of Night Vision devices and is especially useful for filling in shadows or shining through the window of a dark building.
Learn more: Maxa Beam Infrared Filters

Maritime
Shipboard Protection
The Maxa Beam detects and identifies vessels at long ranges. The searchlight is frequently paired with acoustic hailing devices to deter targets and create increased standoff and safety zones.
Learn more: Maxa Beam Force Protection Package

Weapons Light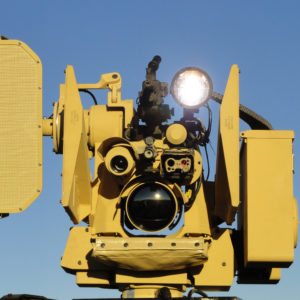 Picatinny Rail-Mounted Searchlights
Rail-Mounted Searchlights can withstand the shock and recoil of a .50 caliber machine gun and are well suited for Remote Weapons Stations and other high-stress environments. All searchlight features including strobe and beam width are remote-controlled.
Learn more: Rail-Mount Searchlights

Border Security