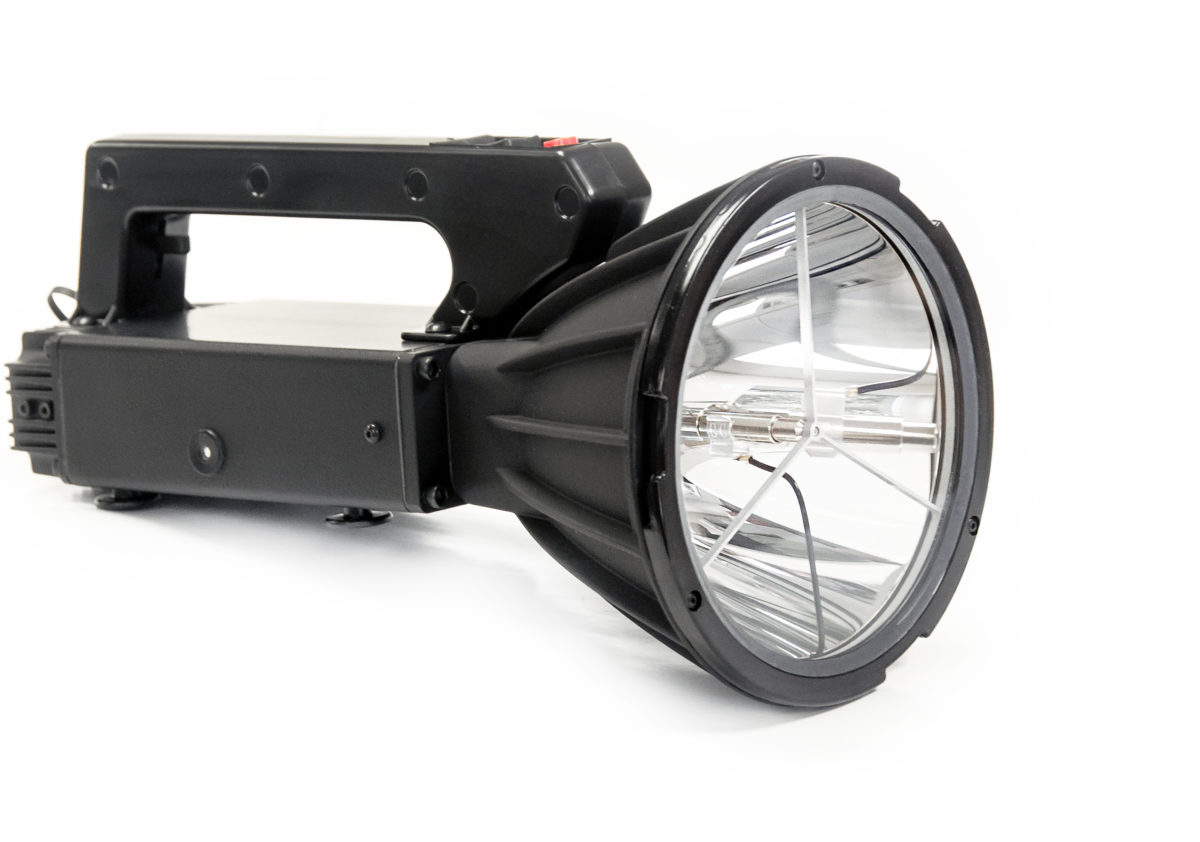 Maxa Beam Searchlight
Part # MBS-410
NSN 6230-01-392-8383
With a 12,000,000 CandlePower output and a range of over 3,500 meters, the Maxa Beam is the world's most powerful handheld searchlight. The searchlight features a motorized beam width that allows the user to vary the beam from a 1° spot to a 40° flood with the press of a button as well as a strobe mode that turns the Maxa Beam into a disorienting non-lethal weapon.
Maxa Beam Searchlights have been battle-tested by all branches of the U.S. military since 1987. Domestic users include U.S. Customs and Border Protection, Department of Homeland Security (DHS), Federal Bureau of Investigation (FBI) and Drug Enforcement Agency (DEA).  Internationally, Maxa Beam Searchlights have been exported to more than sixty-five countries where the searchlights are utilized for security, surveillance and law enforcement applications.
Please note that MBS-410 is the SEARCHLIGHT ONLY and does not include a battery or power supply. For systems that include the MBS-410 with accessories, please see Handheld Searchlight Packages.